Posts Tagged 'birthday'
Last week I teased about a super awesome birthday present that I received for my 28th birthday. In truth, the new addition to our family that I'm sharing with all of you wasn't really a birthday present as such since it's something for both Tony and me and certainly wasn't purchased with only me in mind. That said, the timing of this purchase was such that we figured we might as well call it my birthday present and call it a day. So, without further ado, I introduce, the newest member to our family, the lovely and luxe Sofia!
our loyal and faithful steed of the past two years
, upgrading to Sofia made a lot of sense financially, and if we do say so ourselves, she is SO PRETTY it was hard to resist her charms. Now that the weather is finally starting to warm up here in Nashville, we've been enjoying having a car that lets us take the top down and our hair fly. We expect as we truly enter Spring and Summer this thrill will only increase; we really can't wait for drive-in season! But please, a moment of silence for Pip, who was awesome and my very first car. He will always have a special place in my heart and I know that whoever owns him next will have so much fun with him. [Apparently I am the kind of person who gets emotionally attached to inanimate objects. But then again, I already knew that since this IKEA commercial always made me cry. Clearly I am crazy.]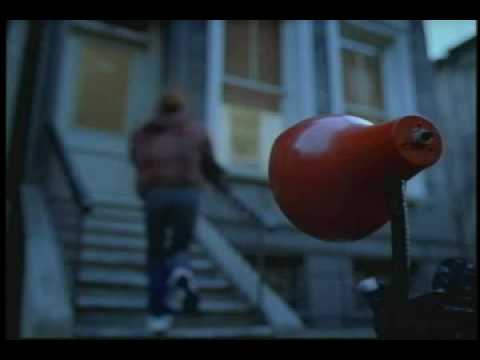 As an added bonus, we are also debuting another recent addition to our family, though this one entered our lives around Thanksgiving. Alas, the weather hasn't allowed for an appropriate photo shoot until now, so you can all finally see why Tony and I were taking a weekend motorcycle class a few months back: This is Biba, our Genuine Buddy Italia 150cc scooter! After riding a friend's Honda Metropolitan 50cc scooter a few month's back at a group bike ride (obviously she cheated by bringing a scooter!), I was hooked by the fun and freedom of zooming about the city on two wheels. Nashville actually has a few scooter shops, and after doing some browsing, we decided Biba was the scooter for us. Biba is ideal for us because she's petite enough to accommodate my 4'11" frame, while she has the engine power that Tony required in a scooter. She is a great addition to our family, not only because she is so much fun to ride, but also because she gets great gas mileage (90mpg!). During warmer weather, Tony can easily ride her to work which will certainly help cut down our gas bills. She's also big enough that we can ride together so she'll be perfect for those spur-of-the-moment jaunts for frozen yogurt or just joyriding around town! So those are our two big purchases of late and we really couldn't be happier with either of them. We've compiled a little gallery of additional images for those of you who'd like to ogle our new babies some more. As you can see, they make a rather striking pair together!
Sofia is a 2008 Sidewalk edition Mini Cooper S convertible and she is the bee's knees. Her joining our family was the result of a rather haphazard but fortuitous jaunt to the local MINI dealership to check out the new 4-door Countrymans (which were well out of our price range!). There I spotted Sofia and begged Tony to let us test-drive her. Upon sliding into her plush interior, I immediately cooed, "Isn't Sofia beautiful?!", and our fate was pretty much sealed. I mean, once you name a car, it's hard to go back! While it was certainly hard to say goodbye to Pip,
Today I am 28!
But tomorrow is when the festivities are really taking place... I'll have the full report (including my super awesome present!) for you guys in a few days!
Apparently October is birthday month! Tony turns 28 this upcoming Saturday, my mom celebrates a birthday the week after, and we've already had four other friends celebrate another turn around the sun in the past three weeks, so things have certainly been busy about here. If you also find yourself attending or hosting birthday bashes, perhaps this recipe for a celebratory cocktail (which I mentioned in my last food post) is just the thing you need to truly toast getting older with style. Also, its red coloring make it kind of perfect for the impending Christmas season as well, so keep it in mind for any holiday gatherings you might have!
Ingredients (per drink)
1 ounce vodka (we used Passionfruit vodka, but plain is fine!)
1 ounce pineapple juice
1 ounce Chambord
splash of Elderflower liqueur
Champagne (dry)
1 or 2 raspberries
Method
Mix your vodka, pineapple juice and Chambord together. Add in a splash of elderflower, then top with chilled champagne. Pop the raspberries into the glass and enjoy!
The original drink recipe called this a "Chanel No. 6", but because we subbed in flavored vodka AND I had the genius idea of adding in some elderflower, I decided we could rename it "Chanel No. 28" in honor of the age our friend Abby was turning (and no, 28 is not old)! Such a delightful and delicious cocktail, I drank far more than I should have but can't find it in me to regret it. Another great thing about this drink is you can premix the first four ingredients in larger amounts (where it says "1 ounce" I swapped to "two cups"... We're boozy like that) and keep them in a pitcher so that during festivities you can pour about 3 ounces into a glass top with Champagne and raspberries and the party never stops. And trust me, with this cocktail, you and your friends will be raising the roof well into the night!
Yesterday I celebrated my 27th birthday!  And when I say "celebrated" I mean celebrated!  Which is of course to say that I received presents and many lovely phone calls wishing me well, and had not one but TWO great meals!  Really, who doesn't feel good when the people you know say, "Hey!  Let's party, because the world is that much more awesome for having you in it!"? So, the first of the festivities involved going out for buffet lunch at our favorite Indian restaurant in Nashville,
Bombay Palace
.  To kick up the fun quotient, my friends Trisha and Abby joined us for lunch, and Trisha even bestowed dubious Asian candy upon me.  How dubious?  Let's just say that if you never dreamed of using the words "Kit Kat" and "V8" in the same sentence, I wouldn't have blamed you. Then, sadly I had to head back to school, but the afternoon flew by, and before I knew it, it was time to go home and begin the gift portion of the evening!  Tony was very sweet and gave me: a set of Laguiole steak knives (with neon yellow handles!), a large ceramic dutch oven, AND a pair of Ultimate Ears noise-isolating earphones (which I have been lamenting/coveting ever since I wore out my last pair of trusty UE earphones).  A wonderful combination of practical and splurge-y gifts!  You know you are getting older when you get excited about receiving steak knives for your birthday, right? 😉  But seriously, so happy with the gifts because they are all things that I wanted but wouldn't have bought for myself, and those are always the best gifts! And then, it was dinner!  We decided to try a place we'd never eaten at before but was purportedly very good (and ideal for a fancy birthday dinner):
Miel
.  With a name like that, you wouldn't be wrong if you suspected that the food was of the French persuasion (or, you know, honey), and yes, it was very, very good.  Click through the gallery below if you would like an in-depth photo tour (with descriptions!) of the big meal:
Today Tony turns... another year older! (I will leave it to him to share the not at all old number that he is turning, should he care to!)  To celebrate, we have orchestrated a weekend of extravagant proportions.  We started celebrating early last night by heading out to see a double header of
Toy Story 1 & 2
in 3D at the Theater that Time Forgot (seriously, we were the ONLY people there... I get that it was a Thursday, but come on!).  We'd both seen the two movies before, but never in 3D, and having the theater all to ourselves meant we could do running commentary, which was actually a lot of fun.  We also got to see the trailer for Toy Story 3, and, well... I hope it is better than what was shown!  In my mind,
Toy Story 2
is a lovely way to cap off the franchise and completes the full story arc that the movies aim to tell, but I will try to have faith in Pixar and assume they know what they're doing.  But here's the thing: remember in
Toy Story 2
when Jessie is sharing her story (via the montage accompanied by Sarah McLaughlan warbling
When Somebody Loved Me
) about her time with her previous owner Emily and it was SO SAD? (As in, every time I see that scene, I possibly tear up!)  And the whole point there is that kids grow up and leave for college and their old toys get left behind and given away and that is sad?  But then Jessie gets saved because Andy always can do with new toys, and then we are happy!  But now in Toy Story 3, Andy is leaving for college and so the toys are given away to a day care!  Is this the story we really want to see?  OK, and even if that premise isn't somehow sad (I guess the upside is the toys are now making other children happy...), the jokes in the trailer are just not very funny, and that is a shame because generally speaking the
Toy Story
flicks are both heartwarming AND amusing.  See for yourself:
(more…)