Guys & Dolls
or
An American in Paris
, we were deadset on seeing a showing of
Seven Brides for Seven Brothers
.  When
Singin' in the Rain
got held over for a second weekend due to its popularity, we decided to make a day of it and see a double-header. A little background on me: I LOVE musicals.  To me, they are an inextricable part of my childhood.  While most kids in the '80s were spellbound by
E.T.
,
Ghostbusters
,
Indiana Jones
, and
The Princess Bride
, my brother and I were brought up watching
Oklahoma!
,
Take Me Out to the Ballgame
,
The Pirates of Penzance
(technically an operetta, I know, but operas were in no short supply in our household either), and
Into the Woods
.  To cap it all off, we watched a lot of these flicks on Beta and LaserDisc…  I can recall countless New Year's Eves and Saturday nights where my brother and I, along with our parents, would marathon classic musicals into the wee hours.  When we'd go to the videostore, more often than not we wound up in the musical section, always trying to find something new to watch.  Plus, my parents always took us out to see the shows live whenever they were touring (one production of
Showboat
stands out particularly, as a rogue bale of hay took out an unsuspecting piccolo player in the pit…). Over the years, my love for musicals hasn't really waned, and I even own a few of my childhood favorites on DVD.  A couple of months ago, Tony and I started watching the few that I do own, including
Seven Brides
, which has always been one of my favorites.  When we saw it was coming to the Belcourt, we knew we couldn't pass up the chance to see it on the big screen.  Although Tony might not love musicals to the extent that I do (who could?), he's always been very good about supporting me in this vice – we went to see
HMS Pinafore
when it came to town, and were both enamored by the more contemporary
Avenue Q
as well.  Heck, when I first came to Vanderbilt, I made a bunch of my friends go see the on-campus production of
Brigadoon
for my birthday (it was everything I hoped it would be)!  But to see one of the golden classics in a real movie theater?  Who knows if/when that chance would ever come again. It was great seeing
Seven Brides
in all of its original glory.  For those of you not familiar, it's basic premise would probably offend most of you as it's pretty sexist:  Adam Pontipee is tired of living a lonely bachelor life with his six brothers on their farm in the hinterlands of 19th century Oregon.  So one day in town, he decides to get himself a wife, and brings Millie back to the ranch with him, never having told her that she'll be responsible for cooking, cleaning, and caring for all seven of them.  Of course, under her watchful eye, she begins to tame these unruly backwoodsmen, and soon Adam's six younger siblings (named in alphabetical order, from Benjamin through Gideon) have their eyes on six of town girls (much to the local men's chagrin).  They concoct a plan to kidnap the girls, which they pull off, only to find the girls now hate them as a result… or do they?  Not to ruin it for you, but what kind of musical doesn't have a happy ending in which the guy doesn't get the girl?  Think of the happiness that arises when this happens 7 times over in a single film! I admit, the premise is pretty hokey, though it's perhaps not as backwards as it might first seem.  Millie really is the one calling the shots, and for all the kidnapping and courting, the girls are pretty devious and put the men in their place more often than not.  But I completely acknowledge that what really elevates the movie is the songs.  Forget "Some Enchanted Evening" and "Oklahoma!", you haven't heard nothing until you've heard Howard Keel belt out "Bless your Beautiful Hide" or "Sobbin' Women". And if you think I didn't push for a June wedding in real life while singing the song "June Bride", you've got another thing coming for you! 😉 The songs are full of humor, but they're also full of joy and life.  You can't help but want to sing along and jump up and dance when they're playing.  I was definitely bopping along in my seat at the Belcourt.  Oh, why am I even trying to convince you with these typed out words, when I could just show you what I'm talking about…  Check out this clip below (and learn some Italian while you're at it... apparently the English versions of these clips (just the dialogue, mind you, not the singing) have had the music removed for copyright reasons):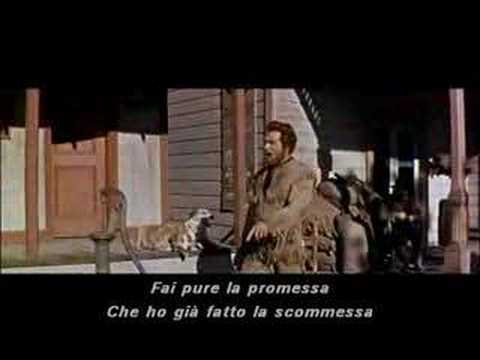 Or what about this barn raising scene?  Normally I'm less interested in the dancing that goes on in musicals (I've never really gotten into ballet, and we always fastforwarded through Laurie's dream ballet sequence in Oklahoma!), but this is bar none my favorite dancing montage to ever grace a musical:
What impresses me (and hopefully you too) so much about these classic musicals is how genuinely talented the actors and actresses were.  They weren't just pretty faces – they really could sing and dance!  No stunt doubles for them, they were the real deal.  I really respect all of them for that (especially the ladies, dancing and singing in those painful corsets!). After getting a quick bite for lunch at Provence, we returned to watch
Singin' in the Rain
.  I know I watched this one a bunch when I was younger, but apart from a few standout tracks (my brother and I loved "Moses Supposes" and "Make 'Em Laugh"), it wasn't really one of our favorites.  Watching the movie last weekend, a few things came back to me, but I had practically no memory of the film's plot, which is as follows:  Lockwood and Lamont are two Hollywood staples back in the early 1930s.  But when talking pictures finally make it, their latest picture is looking like it's going to be a flop (Lockwood's acting is too campy, Lamont has a voice that would shatter glass).  Convinced his career is over, Lockwood is ready to pack it in, until he remembers his childhood vaudeville training and he and his gang set out to transform The Dueling Cavalier into The Dancing Cavalier… a musical! It was really lovely to re-experience the movie (although we did get a bit lost during the über dance number in this one, the so-called "Broadway Melody Ballet"), and once again I was impressed by the star quality, this time of Gene Kelly, Donald O'Connor, and Debbie Reynolds.  Also, even though I had always known that musicals were always light-hearted and fun, I had somehow forgotten how legitimately funny they can be.  And how could I forget that, when Cosmo's cardinal rule is to "make 'em laugh"?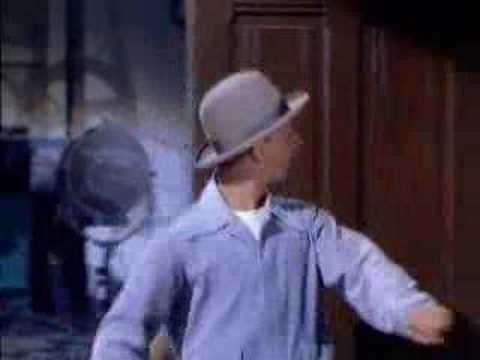 If you've never seen either of these films, I urge you to give them a try.  And if you, like me, are already a fan of these musicals but you haven't seen them in a while, go ahead and watch them again.  There's a reason why these are considered classics.
Rating for Seven Brides: 5 out of 5
Rating for Singin' in the Rain: 4 out of 5
This past weekend, Tony and I walked over to our local indie theater that has been showing various classic musicals over the past month.  While we didn't make it out for