Archive for February, 2011
The Harmony Silk Factory by Tash Aw - One thing that's been harder for me in terms of sticking to my own books is that I have way more US & and UK authors than I do international authors, so I have felt I've been quite limited in my reading scope so far this year. When I read about Tash Aw over at Chasing Bawa recently, I flagged him as an author that I needed to read. I've never read a Malaysian author before and think his first novel will be a great introduction.
Kiss Kiss/Switch Bitch/My Uncle Oswald by Roald Dahl - I like that Dahl's short stories and writing for adults is quite dark and twisted. This seemed like a good investment as it compiles some of his best non-PG work in one handy volume.
The Glass Palace by Amitav Ghosh - Ghosh is another author I've been wanting to read and while there were a few of his books at McKay's I decided to try this one because it spans Burma, India, and Malay, which are all places I'm interested in. I'd like to read more (South East) Asian writers in particular when it comes to reading internationally, so I'm happy to add this to my collection.
The Pleasure of My Company by Steve Martin - We all know that An Object of Beauty made me a big fan of Martin's fiction writing, so while I'd already snagged a cheap copy of Shopgirl on a past visit to McKay's it seemed only right that I should also rescue his second novel from the bargain section as well. I'm intrigued by this one because while I've heard less about it, some people argue that it's better than Shopgirl...
Memento Mori by Muriel Spark - I am on a wicked Muriel Spark kick at the moment. I read The Prime of Miss Jean Brodie right before I started blogging back in 2008 and didn't think much of it. But for whatever reason, I felt compelled to pick it up again and just recently finished a vastly superior re-read of it and now I feel like I must own and read everything Spark has ever written. Was very excited to find this one at McKay's as many feel this is even better than Jean Brodie.
Mantissa and The Collector by John Fowles - I am also obsessed with the idea of John Fowles of late. I haven't read anything by him, but I feel like I've been wanting to challenge myself of late and think his writing may fit the bill. I will probably tackle The French Lieutenant's Woman again before I try either of these, but I am sure I'll be happy to have them.
So there you have the proof of my lack of will and resolve. Rather than lashing myself for my bad behavior, I think I shall just look on the bright side about accruing these new lovelies and will satisfy myself with the knowledge that this splurge could have been so much worse. Compared to past expeditions this is a positively restrained and meager haul, wouldn't you say?
If you'll recall, I vowed at the start of the year that I was going to refrain from purchasing books and would instead focus on reading books I already own. Obviously, this little pile here is proof that I was unable to keep from bringing new books into our home. I really tried to refrain, but McKay's did me in once more. In my defense, I will say that I went and traded in some books that I had culled from our shelves and did not leave with more books than I dropped off AND we only had to pay about $2 after getting our trade-in voucher. So here's what I wound up with:
A Discovery of Witches when I read it a few months back. After finishing that book, I was struck with curiosity regarding another series I have long known existed but was never really had any interest in. That series is the Outlander books by Diana Gabaldon. To me these books seemed like big romance novels not really meant for serious readers, but after legitimately enjoying the romance between the two leads in Witches, I got to thinking, what's so bad about having a little romance in the books that I read? I don't want to make a steady diet of romance-heavy books, but I have nothing against them in principle. So you'd think that I'd just dive into Outlander and see what all the fuss is about. I even went so far as to borrow an ebook version of it from my local library. But I'm hesitating and here's why: from what I've read, I know that this book will have scenes involving gratuitous sex. And I'm not a prude, I've experience plenty of people getting it on in the pages of books I've read, though we all remember that I was less than impressed by the so-called sexiness of the Sookie Stackhouse books whose primary m.o. is to titillate. But reading people rubbing their bits on each other isn't really what's holding me back. No, instead I'm worried because I know that these books will involve not just sex, but graphic depictions of rape. And I don't need to tell you (but I will) that the idea of rape is as far from sexy as I can get. Again, I've read books (and seen movies) that involve rape scenes, but it's always been clear in those scenes that these are a violation of the body and spirit. I am concerned that the way rape is depicted in Outlander may not be quite so clear-cut, but that perhaps we are meant to find it a bit of a turn on. I know there are some women who have rape fantasies, and I don't want to judge, but I am clearly not one of them. I don't think there's anything sexy or exciting about non-consensual physical relations or mixing sex with abuse or degradation. My understanding is that there may be both male and female rape scenes in the first book, and my concern is largely with the latter, though I admit that the former is certainly troubling in its own right. So I guess what I'm asking is for those of you have read these books to chime in and let me know what you thought when reading them. I am ok with them being escapist romps, but I truly feel anxious about the idea of getting invested in a story (I mean, Outlander is like 700 pages or something) that goes to a scary psychological place where forced sexual encounters are condoned or even considered arousing. I could of course venture forth myself and make my own proclamations, but I am feeling reluctant and want to gather some more opinions. So, if you have any thoughts on this series at all, please share them!
We all know by now that I fell in love with Deborah Harkness's magical reading sensation
The Writing Class
by Jincy Willett, so while the back blurb on
The Writing Circle
sounded somewhat similar, I was willing to give it a go. Essentially, the story is pitched as following a group of writers who have formed a writing support group that meets to discuss each other's creative endeavors and provide constructive feedback in the hopes of getting these works published. Unfortunately, not everyone in the group is equally supportive and honest and when certain confidences are breached, each of the individual members face hardships that will throw the entire group into turmoil.
(more…)
Full disclosure: I read this book about three weeks ago, and if absence makes the heart grow fonder, it also makes memory a bit hazy so details on this one might be a bit sparse. In the notes I jotted down on this one, I wrote "In the end, this book probably won't stay with me forever, but I did really enjoy it in the moment." Yup, that sounds about right. As someone who legitimately enjoys writing (I feel all of us bloggers must not only enjoy reading the written word, but creating it ourselves as well), I am always interested in books that features writers or that focus on the craft of writing itself. You'll recall that a while back I read and loved
It's been ages since I posted a recipe on the site, something I apologize for. It's not that I haven't been cooking – I have – it's just that I haven't been making anything that seems all that blog-worthy. I feel like I've been in a bit of a cooking rut for the past few months (don't the holidays do that to us? Where all you want to do is eat out or order in take-out?), but I think I'm finally snapping out of it. I've recently been seeking out lots of new recipes to try, and the thought of cooking is no longer something that makes me feel tired but something that makes me feel excited. Tony and I are never ones to really celebrate Valentine's Day because I think it's a fairly awful holiday. I feel like if Tony and I need the push of a corporate occasion to tell each other how much we care for each other, then our relationship is in trouble. I also dislike how restaurants use this time as an excuse to create special (read: expensive) menus that really break the budget. This year Tony and I decided we would observe Valentine's Day from the comfort of our own home, where I would cook us a meal that was a little bit fancier than what we would normally make for ourselves (but at a quarter of the price of what we would pay dining out). I decided
I would try a recipe I got off of Epicurious
that was created by the most recent winner of Top Chef Masters, Marcus Samuelsson. This recipe is his own, and I have to admit that I didn't stray from it one jot! Shocking, I know, but if you make it yourself, you'll see it needs no adjusting!
Ingredients
For the tuna
1 tbsp Dijon mustard
2 tbsp REAL maple syrup
Juice of 1 lime
4 tbsp olive oil
Two 6-ounce tuna fillets
Salt and freshly ground black pepper
4 cilantro sprigs
For the salad
1/4 cup olive oil
1 pound Yukon Gold potatoes, peeled and cut into quarters or 1/2-inch pieces
2 Bosc pears, peeled, cored, and cut into 1-inch cubes
1 garlic clove, minced
1/4 cup blanched almonds, roughly chopped
1 1/2 tsp curry powder
Salt and freshly ground black pepper
Juice of 1 lemon
1 cup shredded baby spinach
(more…)
Last week I teased about a super awesome birthday present that I received for my 28th birthday. In truth, the new addition to our family that I'm sharing with all of you wasn't really a birthday present as such since it's something for both Tony and me and certainly wasn't purchased with only me in mind. That said, the timing of this purchase was such that we figured we might as well call it my birthday present and call it a day. So, without further ado, I introduce, the newest member to our family, the lovely and luxe Sofia!
our loyal and faithful steed of the past two years
, upgrading to Sofia made a lot of sense financially, and if we do say so ourselves, she is SO PRETTY it was hard to resist her charms. Now that the weather is finally starting to warm up here in Nashville, we've been enjoying having a car that lets us take the top down and our hair fly. We expect as we truly enter Spring and Summer this thrill will only increase; we really can't wait for drive-in season! But please, a moment of silence for Pip, who was awesome and my very first car. He will always have a special place in my heart and I know that whoever owns him next will have so much fun with him. [Apparently I am the kind of person who gets emotionally attached to inanimate objects. But then again, I already knew that since this IKEA commercial always made me cry. Clearly I am crazy.]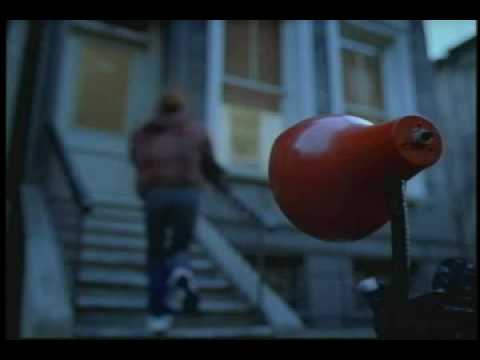 As an added bonus, we are also debuting another recent addition to our family, though this one entered our lives around Thanksgiving. Alas, the weather hasn't allowed for an appropriate photo shoot until now, so you can all finally see why Tony and I were taking a weekend motorcycle class a few months back: This is Biba, our Genuine Buddy Italia 150cc scooter! After riding a friend's Honda Metropolitan 50cc scooter a few month's back at a group bike ride (obviously she cheated by bringing a scooter!), I was hooked by the fun and freedom of zooming about the city on two wheels. Nashville actually has a few scooter shops, and after doing some browsing, we decided Biba was the scooter for us. Biba is ideal for us because she's petite enough to accommodate my 4'11" frame, while she has the engine power that Tony required in a scooter. She is a great addition to our family, not only because she is so much fun to ride, but also because she gets great gas mileage (90mpg!). During warmer weather, Tony can easily ride her to work which will certainly help cut down our gas bills. She's also big enough that we can ride together so she'll be perfect for those spur-of-the-moment jaunts for frozen yogurt or just joyriding around town! So those are our two big purchases of late and we really couldn't be happier with either of them. We've compiled a little gallery of additional images for those of you who'd like to ogle our new babies some more. As you can see, they make a rather striking pair together!
Sofia is a 2008 Sidewalk edition Mini Cooper S convertible and she is the bee's knees. Her joining our family was the result of a rather haphazard but fortuitous jaunt to the local MINI dealership to check out the new 4-door Countrymans (which were well out of our price range!). There I spotted Sofia and begged Tony to let us test-drive her. Upon sliding into her plush interior, I immediately cooed, "Isn't Sofia beautiful?!", and our fate was pretty much sealed. I mean, once you name a car, it's hard to go back! While it was certainly hard to say goodbye to Pip,
After a short delay due to the last-minute decision to include a galley in this installment, Indiespensible #24 is now in my hands! The featured book this month is Hannah Pittard's debut novel,
The Fates Will Find Their Way
, which tells the story of a girl who goes missing on Halloween night. Given that its told from the perspective of a group of young boys, I am immediately reminded of
The Virgin Suicides
, so I'll be interested to see how Pittard uses this iconic form of a narrator and makes it her own. Also included was a snazzy Powell's mug, those weird interview cards that Powell's so loves to include, and an advance reader's copy of
Ten Thousand Saints
by Eleanor Henderson. According to Powell's, this is a highly anticipated novel, but I am not too proud to admit that I hadn't heard of it when it showed up along with my other goodies. The special edition box containing Pittard's book is extraordinarily lovely and definitely whets my appetite for the book itself. What are you waiting for? Isn't it about time that you treated yourself to an Indiespensible subscription?
A Discovery of Witches
has spent the past few days in the Top 10 Bestsellers on Amazon (and demand is so high that orders are taking a few extra days to process as copies of the book are located) so it hardly needs my help in the publicity department. That said, I know many of you expressed interest in the book when I linked to my review earlier this month, so I have an added treat for those of you who are still on the fence (or who have already devoured the book and are going through withdrawal): I had the distinct pleasure of interviewing Deborah Harkness for BookPage and my Q&A with her
is now available online and can be read here
. Talking to Deborah was such a pleasure — we wound up talking for 75 minutes, and the time just flew; Deborah was so warm and her answers were so thoughtful. I got lots of details on how the series evolved (as well as some hints about its future directions), Deborah's approach to reading and writing, and plenty of other juicy details so have at it and let me know what you think!
Orion You Came And You Took All My Marbles
over at
Hungry Like the Woolf.
Better yet, Kerry was hosting a giveaway and I was lucky enough to win! Don't you just love it when that happens? From Kerry's review, I knew I was in for a wild and crazy ride, but this is the kind of book that defies description. The only way to understand what it is is to get up close and personal your very self. It's the only way you have half a chance of appreciating the absurd, befuddling world that first-time author Kira Henehan has created. With books this good, simply hearing from someone else how good they are is a bit like having salt rubbed in a wound. I mean, I'd hate to steal all the fun of it from you. Talking to you about this book is almost like taking a picture of something amazing, like the Eiffel Tower, and expecting you to feel like you were standing at its base. Or perhaps even worse, it might be more like taking a picture of a picture of the Eiffel Tower, diluting its power even further.
(more…)
Way back in 2010, I read a rave review of
Today I am 28!
But tomorrow is when the festivities are really taking place... I'll have the full report (including my super awesome present!) for you guys in a few days!
Tony and I both have new reviews up at BookPage that y'all simply must take a gander at!
A Discovery of Witches
, and I am SO glad I did. Featuring a feisty and intelligent heroine (who just happens to be an academic scholar!), this novel combines fantastical elements with everything I love in my books: academia, libraries, books, science, and a wonderful love story to boot. You know that I tend to shy away from books that are longer than 400 pages, but this book came in at almost 700 pages, and I read it in something like three days and was so despondent when it was over. It is so incredibly rich and absorbing, that even if the fantastical isn't normally your thing, you owe it to yourself to read this book. I actually had the chance to talk to Deborah Harkness about the book (and bonus: she is an absolute delight!) and she mentioned that she loves big chunky books, and one of her favorite novels is
Possession
by A.S. Byatt, which I think is actually quite evident in this novel. All to say that if you're wary, don't be! Harkness presents the supernatural in a way you've never before experienced it, and it is legitimately thrilling. I loved this book so much! To read more about the premise and why this book is so kick-ass,
read my full review here
. (P.S. I gushed about this book so effusively that it wound up being BookPage's pick of the month!) Tony wrote a web exclusive on another debut novel that's getting an awful lot of buzz, that being
The Evolution of Bruno Littlemore
. Bruno is a chimpanzee who examines exactly what it means to be human. I know some people are not keen on animal narrators (I admit, I initially thought the idea was a bit gimicky), but by all accounts this is a really unique and powerful book that raises a lot of interesting questions in a surprisingly serious way. I haven't yet read
Bruno
, but I kept our ARC of it because I know I will want to experience this brave and challenging novel for myself. To read the thoughts of someone who actually did read the book,
you can read Tony's review here
! All in all, two phenominal books that are worth splurging on, if I do say so myself! Do either of these titles appeal to you? Any new releases coming out this month that you're particularly looking forward to?
Regular readers at S&TI! know that my relationship with witches in books is generally circumscribed to the Harry Potter series, so you may be surprised to hear that I recently fell in love with an epic novel that features witches, daemons, and yes, those pesky vampires! For the February issue of BookPage, I selected Deborah Harkness' debut fiction novel,