Misc.
Casino Arizona
bingo director Eric Ramsey, they are seeing younger crowds joining the ranks of middle-aged women participating in bingo. "Bingo has remained popular as the Baby Boomers age, but we are seeing a real growth in popularity offering our late-night games to younger crowds. We usher them through the same process to get to know the game, but in an even friendlier environment that they are familiar with. It allows us to be more creative and make our gaming facility stand out," Ramsey said. Because of the shift in the demographical target of bingo games, both brick-and-mortar bingo halls and online bingo portals are changing the way they communicate with their audience. Just recently,
Marketing Magazine UK
reported that the British bingo portal Cheeky Bingo spent millions of pounds to launch six TV ads as well as a relentless social media campaign through its
Twitter
account, @CheekyBingo. According to them, the online bingo website is trying to extend its reach to younger players. In the end, it may be the simplicity of the game, or probably the social element presented by the bingo game; maybe it's the prizes, but does it really matter? What matters is that the reports of bingo's death are greatly exaggerated—and the older generation is finally passing over the torch to a new generation of bingo fanatics.
I want to write a nice long post about how on Friday, I defended my dissertation, first by giving a talk, then by answering questions posed to me by my committee. But really, what I want most of all, is just to enjoy doing absolutely nothing for a little while, as well as starting to reclaim those things that make my life so wonderful, but which I've had to put on the backburners lately as I focused in on getting through this last graduate school hurdle. The good news, is that it was all worth it, because I PASSED! I know, many of you will say you didn't doubt it for a moment, and truth be told, when the day came, I felt really calm and prepared. In many ways it was a very surreal day, because seven years is a very long time, and there were definitely some significant potholes along the way. I have seen defense day (or D-Day, as it is referred to around these parts) come and go for a lot of friends at this point, but part of me just stopped expecting that it would also happen for me. I either thought I would somehow be a graduate student forever, or I would leave without my doctorate (believe me, this came very close to happening several times). There are still times where I can't believe that I managed to write an ENTIRE dissertation, and that I got to a point where I was confident in my abilities, and knew that I knew my topic very well. I fully expected to be a prickly bundle of nerves come D-Day, but in the end, I was very zen, and I actually found this final committee meeting to be the one I had the most fun at, and also the most laid-back of all my experiences during my time in graduate school. I felt in control and like I knew my future, like more than anything, the people who have watched me grow as a researcher and a scientist these past seven years were just happy to be there to celebrate and mark this final rite of passage. So, yes, I passed, and am now officially Dr. Steph! Thank you to all of you for your supportive comments cheering me on these past few months, even as I let this blog go into hibernation mode. I've heard people say that following their dissertation, they were mentally useless for a week or two, but I kind of feel the opposite! I want to relax, and enjoy the weird reality of not waking up in the morning with a tight not of panic already hard in my chest, and that if I want to lie on the couch and watch an entire season of The Vampire Diaries or play a video game, I can! I can start working out again, without worrying that half hour would be better spent revising or making tributes to the gods of academia.  Best yet, I love knowing that all these mental resources in my brain are now freed up for some serious (or light-hearted!) fiction reading! I can't say that I have missed reading these past few months, simply because I've been so burned out that I just haven't had the energy or interest to read, but now I look at all the wonderful books that are waiting for me, and I am excited to learn their secrets. But I'm also excited to learn the secrets that the future holds, because for the first time in a very long time, I no longer have a five-year plan, or an obvious "next step" on a traditional career trajectory. It's time to spend some time rediscovering the joys of a life unplanned, and I look forward to taking some time to think about my passions (and maybe discover some new ones!), and think about what I want the next phase of my life to be. I should be done making plans at this point, but I doubt I'll ever fully tame the Type-A planner inside me, so hopefully, starting next week, I'll finally have some new bookish content for this blog. My life is my own once again, and I'm so excited to channel this renewed energy and enthusiasm into the things that make my heart soar. Right now, that means, jumping back into bed, and cuddling with Tony and the dogs, and then possibly lounging by the pool on this long-weekend Sunday and cracking the spine (only figuratively though!) of a new book. To those who have read this far, I hope your Memorial Day weekend is just as lovely! Doctor's orders!
To every one of our readers who happen to be celebrating something festive at this time of year, Tony and I wish all of you a very happy holidays! As has become our tradition, tomorrow we travel into the frigid North, this year to Canada, where we will spend time with my family and I will fastidiously avoid doing any kind of work, because my brain = scrambled eggs right now. Instead, I am going to try to read at least two books and to venture out of the house as little as possible. Here is a picture of Emmy who decided to bury herself in the couch at the cabin we rented one year at Christmas time... I am using it as my inspiration for this year.
I still have a bunch of books that I need to talk about before the year is up, and hopefully I will muster the energy to do so in individual posts, so if all goes well, this site will be far from dead. I figure holiday hibernation time is the perfect time to catch up on my blogging; hopefully there will be some fun content for y'all to discover in the new year! OK, time to pack and then maybe snuggle with the pups before they get sent off to puppy jail for the holidays (though no tears, because they just get to play with other neglected pooches all day every day, so it is essentially their idea of heaven). Happy holidays!
Whether you're eating turkey today, or just laughing out our little turkeys, we wish all of our readers a happy and safe Thanksgiving weekend! (For the rest of you, sorry you don't get a four-day long weekend. We'll relax extra for you!)
Tony and I haven't been watching tons of films of late, but one movie we did watch recently that I ADORED was Tangled, Disney's retelling of Rapunzel. I LOVED it so very much, and have many times since remarked that I think it's a movie every little girl should watch (even if they happen to be 28! 😉 ) because this movie is just so kick-ass. I'm sure no one is surprised to hear that growing up one of my favorite movies was Disney's Beauty & the Beast, but I honestly think this might be better. Sure Belle will always have a place in my bookish heart, but Rapunzel was just so cool with her frying-pan-wielding ways and general "can do" attitude. It's a really great story of a girl becoming a woman and learning how to make her own way in the world, and I just thought Rapunzel was really awesome and the kind of female role model that more girls could use.
But Rapunzel wasn't a chameleon, which is obviously what is depicted in the above image. That would be Pascal, her animal sidekick. I loved him very much too, and upon watching the film, I flippantly asked Tony if he would draw me a picture of him. I pretty much forgot about my request, but the other day, Tony said he had a little gift for me, and when I opened up my email, the above picture was waiting in my inbox. I was having a super crappy day, so Pascal's little smiling face paired with Tony's sweet words really made my day. Every time I see it, I feel happy, which is why this is now my desktop background! Instant mood enhancer! I just loved Tony's drawing so much I had to share it with all of you. And if you haven't seen Tangled, you are missing out and need to get on that! 😀
Once more I find myself in the position of needing to apologize for the lack of updates here at S&TI! It's not for lack of love, I assure, you, but as there is no rest for the wicked, Tony and I have found ourselves quite busy little bees of late. Grad students don't really get a summer break, and I've been furiously attempting to collect data for the first of three studies that will comprise my dissertation... Being deep in the data zone means that I've had little time for reading or writing apart from that which pertains to school. When Tony and I have found ourselves with a bit of spare time, I admit it hasn't been spent on the computer. Including this past Sunday when we celebrated our two year wedding anniversary! Can you believe I've been an honest woman for two whole years?!? Time has flown by oh so quickly.
This photo was taken prior to us going out for a celebratory meal. We decided to ring in two years of connubial bliss by stuffing ourselves silly at a Brazillian steakhouse... After all, I like to say that nothing says love and romance like the meat sweats! We decided that we wouldn't do anything crazy in terms of exchanging gifts, though in the spirit of the second wedding anniversary which suggests a gift of cotton, we finally got a new duvet set for the bedroom. We then proceeded to spend post-dinner lying on our new sheets groaning and trying to move as little as possible in order to let our stomachs deal with the huge amount of protein we had consumed. Like I said, it must be love! I remember as a child thinking that summer was the time when the world slowed down and time seemed elastic and interminable. Not so these days, as this summer seems to be passing at breakneck speed. Still, I'm very grateful, even if there aren't enough hours in the day, that I get to spend the ones I do have with Tony, who is my very best friend and makes every day complete. I cannot imagine a better person to spend my life with (not even Mr. Darcy!), and I'm so very lucky to have such a wonderful and supportive partner to share my life with. All right, enough with the mushy gushy! I'll be back tomorrow with a review of Ann Patchett's newest novel, and we'll see if we can keep my book reviewing mojo going from there.
While it's no longer really knitwear season here in Nashville (yesterday was a SCORCHER), I can't help but continue obsessively creating things. I've finally graduated from hats and scarves and mitts to non-accessory items of clothing... Here's picture proof of my achievement, in the form of my very first handmade cardigan!
I used the Miette pattern designed by Andi Satterlund, which was a breeze to knit (although I admit that the concept of negative ease did my head in at first so I actually knit this sweater twice... once in a size L, which was ginormous on me, and then again in a size M, which fits much better as you can see)! As a first sweater project, this was ideal because it's knit all in one piece, so there's no seaming required and you can try it on as you go.
I love the retro feel of this cardigan, and I decided to add to its personality by sewing on bright green buttons. You may be surprised to learn this, but I actually had to follow instructions on how to sew on these buttons as I've never sewn on a button in my life! But with this newly acquired skill, I am clearly well on my way to becoming the ultimate domestic goddess, no?
Being a rather busty lady, I don't have many button-up articles of clothing that I actually can button-up comfortably, but one of the joys of custom-making one's own clothing is the ability to make sure it fits! Of course, the cardigan is still really cute when unbuttoned, and I look forward to pairing it with many an ensemble!
I've been meaning to post this picture for a few weeks now. On my last hair appointment (about three weeks ago), I didn't just get my hair cut, I also got color put back in it. And it feels sooooo good. I love my tri-colored tresses!
the suck fairy
had gotten into them, thus destroying a once beloved book due to my crotchety mood. And writing hasn't been any better. I have a handful of books I need to cover on the blog, but whenever I open up a file to start typing, I find I have nothing to say. Which is a shame and just plain wrong because these books are pretty good and deserve having things said about them. Positive things even! But the words, they will not come. I fear I have lost my groove! I know I'll get it back, but I'm going to give myself a guilt-free breather until I find my way home again. Let me tell you, feeling like books are your worst enemy rather than your best friends is a terrible feeling. I hope I can shake it soon! Anyone out there experienced the same thing and have any tips?
Apologies for the lack of updates here of late. Alas, expect them to persist for a little while at least, since I am suffering a case of what I am referring to as Reader's Rage. An extreme form of a reading slump (is it the time of year? Everyone seems to have the bookish doldrums of late), it's not just that every book I've picked up over the past two weeks has failed to excite or interest but rather almost all of them have made me waspish and annoyed. I keep thinking the characters are stupid or that the focus is trivial and while part of me desperately wants to be reading, as soon as I pick up a book, I want to be doing anything else. I've probably read the first 20 pages of five or six books in the past week or so but nothing feels right. So I abandon ship and try something else only to find the same issues cropping up. I have to assume it's not the books' faults, it's mine. Normally I'd turn to an old favorite, but given my current mood, I fear I'd find
Last week I teased about a super awesome birthday present that I received for my 28th birthday. In truth, the new addition to our family that I'm sharing with all of you wasn't really a birthday present as such since it's something for both Tony and me and certainly wasn't purchased with only me in mind. That said, the timing of this purchase was such that we figured we might as well call it my birthday present and call it a day. So, without further ado, I introduce, the newest member to our family, the lovely and luxe Sofia!
our loyal and faithful steed of the past two years
, upgrading to Sofia made a lot of sense financially, and if we do say so ourselves, she is SO PRETTY it was hard to resist her charms. Now that the weather is finally starting to warm up here in Nashville, we've been enjoying having a car that lets us take the top down and our hair fly. We expect as we truly enter Spring and Summer this thrill will only increase; we really can't wait for drive-in season! But please, a moment of silence for Pip, who was awesome and my very first car. He will always have a special place in my heart and I know that whoever owns him next will have so much fun with him. [Apparently I am the kind of person who gets emotionally attached to inanimate objects. But then again, I already knew that since this IKEA commercial always made me cry. Clearly I am crazy.]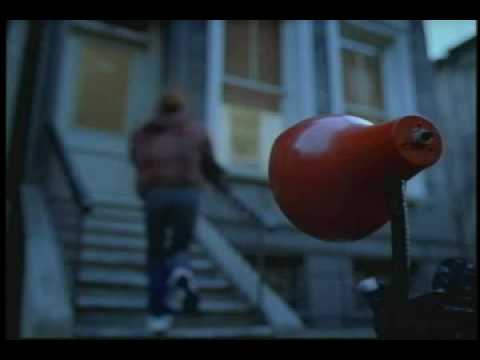 As an added bonus, we are also debuting another recent addition to our family, though this one entered our lives around Thanksgiving. Alas, the weather hasn't allowed for an appropriate photo shoot until now, so you can all finally see why Tony and I were taking a weekend motorcycle class a few months back: This is Biba, our Genuine Buddy Italia 150cc scooter! After riding a friend's Honda Metropolitan 50cc scooter a few month's back at a group bike ride (obviously she cheated by bringing a scooter!), I was hooked by the fun and freedom of zooming about the city on two wheels. Nashville actually has a few scooter shops, and after doing some browsing, we decided Biba was the scooter for us. Biba is ideal for us because she's petite enough to accommodate my 4'11" frame, while she has the engine power that Tony required in a scooter. She is a great addition to our family, not only because she is so much fun to ride, but also because she gets great gas mileage (90mpg!). During warmer weather, Tony can easily ride her to work which will certainly help cut down our gas bills. She's also big enough that we can ride together so she'll be perfect for those spur-of-the-moment jaunts for frozen yogurt or just joyriding around town! So those are our two big purchases of late and we really couldn't be happier with either of them. We've compiled a little gallery of additional images for those of you who'd like to ogle our new babies some more. As you can see, they make a rather striking pair together!
Sofia is a 2008 Sidewalk edition Mini Cooper S convertible and she is the bee's knees. Her joining our family was the result of a rather haphazard but fortuitous jaunt to the local MINI dealership to check out the new 4-door Countrymans (which were well out of our price range!). There I spotted Sofia and begged Tony to let us test-drive her. Upon sliding into her plush interior, I immediately cooed, "Isn't Sofia beautiful?!", and our fate was pretty much sealed. I mean, once you name a car, it's hard to go back! While it was certainly hard to say goodbye to Pip,